#BlackInChem has received the 2021 Diversity and Inclusion Prize from the Royal Society of Chemistry. Second year graduate scholar Ayanna Jones is a co-founder of #BlackInChem and a co-recipient of the prestigious prize. Celebrating people improving access and progression for all in the chemical sciences, the Inclusion and Diversity Prize recognizes a team or individual who has made an exceptional contribution to promoting and improving the accessibility, inclusivity, and diversity of the chemical science community.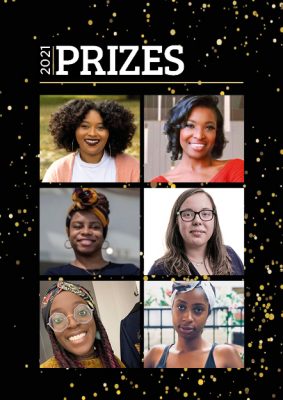 #BlackInChem is a grassroots effort to help increase the visibility of Black chemists across the globe. The group is made up of women, femmes, and allies from across the US and the UK and in addition to Ayanna, the leadership team includes Ashley Walker, Dr Devin Swiner, Kathleen Muloma, Dr Natércia Rodrigues Lopes, and Samantha T. Mensah. Together, they work to address the marginalisation that Black chemists often face in science. One hallmark of Ayanna's contributions to the project include a focus on the ways in which visibility can lead to networking opportunities – with experts and with peers.
The Royal Society of Chemistry awarded the prize "for the creation of a platform to amplify Black voices, celebrate Black excellence in chemistry, and build a global community of Black chemists and their allies." The biennial prize comes with a five thousand pound monetary award, a medal, and a certificate to be presented at an RSC event. Prize winners are selected by the Diversity and Inclusion Award Committee Dr Henry Wedler & Professor Dean Tantillo's chemistry camp for blind and visually impaired students and a career award to Dr Jane Essex, University of Strathclyde, for promoting inclusion in science education.
Congratulations to Ayanna and the entire #BlackInChem team!